56c Queen St (Cnr Ulm St) Caloundra
Phone: 54915353
Worship Sunday 9.30 am
Interim Minister Rev. Gwen Fisher Ph 0418 789 870
Email: caloundrauniting@bigpond.com
see our full calendar here
Reverend Matt O'Donoghue currently on leave – Rev Gwen Fisher is Interim Minister
Our minister is Reverend Matt. As a minister, Matt is passionate about helping people experience deep faith and discipleship through their own sense of ministry. Matt empowers people to be effective disciples in their own lives by helping them understand their sense of call, faith, and the Bible. Matt is also available for people who might need someone to talk to or someone to pray with. Matt is available to meet with anyone who might be looking to have a chat.
Rev Matt is the minister for Caloundra Uniting.
See More
Gathering to be Renewed in God's Love.
Scattering to Share God's Love.
Here at Caloundra Uniting we are focused on discipleship. We believe in;
growing in faith together,
praying together, and
sharing life together.
We believe in worship, witness and service, so in the life of our Church we have a range of faith groups, social groups, and serving groups. For a full list of the groups we have, please contact us.
Caloundra Uniting is a congregation of the Uniting Church in Australia. As part of the UCA we share in a reformed and evangelical heritage, with Jesus as the foundation of who we are and what we believe.
Three denominations came together in 1977 to form the Uniting Church in Australia. The Basis of Union is the document that set the platform for how these churches came together. It outlines the roles of the different councils of the Church including the presbyteries, the synods, and the Assembly.
It states the central affirmations of the Christian faith and is a guide to what is central in the life of the Uniting Church.
Find out more about us!
View it!
Join us for Worship Sunday at 9.30am
Gathering for worship is an important part of the life of faith. It's in worship that we honour God, but also share in the witness of the wider Church. Being together in worship is what makes us Church. When we worship at Caloundra you can expect to experience a traditional style with hymns and responsive prayers. Our service usually runs for 45 minutes and is followed by a time of morning tea and fellowship. During the service there is a kids space where kids are welcome to sit and play with parents and guardians. There's also a Sunday School where kids can go and spend some time doing activities that teach them more about Jesus. A cry room is also available for our littlest members, where parents and guardians can still hear the service without worry.
Due to Covid, numbers are limited in each service. Please contact the office for more information.
Join us for communion the first Sunday of the month.
"Let the little children come to me, and do not hinder them, for the kingdom of heaven belongs to such as these." – Matthew 19:14
mainly music | Each mainly music has been designed for enjoyment. Weekly sessions, during the school year, are full of fun, educational music and musical activity to grow and develop your child; we also focus on the presence of God among us through friendship, connection, support  and caring prayer when needed. All this followed by a cuppa, something to eat, have a chat with friends while children have a play together.
Messy Church | Welcome to Messy Church! A Sunday school for all ages. Come and enjoy a brief time of worship, followed by various craft activities you can do with your children to help expose them to what it means to be church. Each Messy Church ends with a delicious  meal.
To find out more about our over Youth and Children ministries, contact our office.
Even to your old age and grey hairs I am He, I am He who will sustain you. I have made you and I will carry you; I will sustain you and I will rescue you. – Isaiah 46:4
There's plenty on for everyone. If you're interested in our over 50's ministries, you'll find something that's right for you.
Adult Fellowship | Our Adult Fellowship group meets regularly to have morning tea and listen to guest speakers. It's the perfect opportunity to get together for conversation, foods, and the chance to learn something new.
Active Over 50's | Our Active Over 50's group just can't stay still. With a range of activities from camping, pizza nights, and bowls, anything and everything is possible. If you enjoy getting out and doing things, this group is for you.
OWLS | Older Wiser Leisure Seekers is for those of a slower pace. Meeting fortnightly for morning tea or lunch, the OWLS enjoy getting together for a nice relaxing meal and a chat. The perfect chance to make new friends.
To find out more about our Over 50's ministries, contact our office.
In the same way, though we are many, we are one body in union with Christ, and we are all joined to each other as different parts of one body. – Romans 12:5
No matter who you are or where you're from we want to welcome you to our Church. If you want more information on any of our groups, or if you're looking to get connected, get in touch with us and a member of our friendly ministry team would love to have a chat with you.
Tel: 07 5491 5353
E-mail: caloundrauniting@bigpond.com
Facebook: facebook.com/CaloundraUC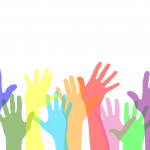 Come find your place at Caloundra Uniting.